See all the recent core conversions, financial technology upgrades, and other system renovations or modifications.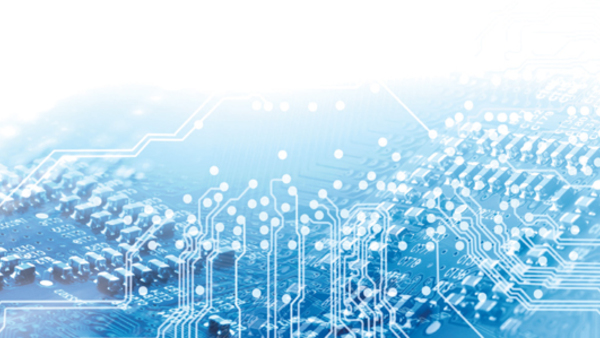 The credit union community recently completed or signed up for core conversions, financial technology upgrades, or other system renovations or modifications. Here is CU Times' latest collection of recently-provided announcements.
The Tampa, Fla.-based fintech services innovator Best Innovation Group announced Potlatch No. 1 Financial Credit Union ($1.3 billion, Lewiston, Idaho) signed on to use BIG's FIVE Voice Banking Platform. P1FCU, which recently converted to the Episys core banking solution, discovered FIVE through Symitar's partnership with BIG.
With plans to soon add many new member services, Red River Credit Union ($1 billion, Texarkana, Texas) is partnering with the Rancho Cucamonga, Calif.-based CO-OP Financial Services for debit and full-service credit processing, and CO-OP ATM network participation.
Together Credit Union ($1.83 billion, St. Louis) converted to Corelation's Keystone core processing system. The conversion, a three-year undertaking that was completed in March 2020, features streamlined transactions, account management, lending and payments across multiple platforms, including mobile and online banking and the credit union's branch network.
CU*Answers, Inc., the Grand Rapids, Mich.-based cooperative CUSO that provides a variety of credit union services, announced Empire One Federal Credit Union ($72 million, West Seneca, N.Y.) and Ingersoll Rand Federal Credit Union ($59 million, Athens, Pa.) brought its number of owners to 140.
CU*Answers and the Middletown, Penn.-based MY CU Services, the payment and technology CUSO of Vizo Financial, launched a strategic partnership to provide technical and operational services to credit unions served by the two organizations.
The Denver-based CUSO CULedger, which delivers a peer-to-peer network of verifiable digital exchanges, announced the addition of three credit unions to its pilot program MemberPass, formerly known as MyCUID: Achieva Credit Union ($1.8 billion, Dunedin, Fla.); HawaiiUSA Federal Credit Union ($1.8 billion, Honolulu) and Eagle Express Federal Credit Union ($59 million, Jackson, Miss.).
The Scottsdale, Ariz.-based CU Realty Services expanded into Georgia and Oklahoma through partnerships with Atlanta Postal Credit Union ($2.2 billion) and WEOKIE Federal Credit Union ($1.2 billion, Oklahoma City). The credit unions now offer HomeAdvantage, CU Realty's signature turnkey real estate marketing platform to attract and nurture home-buying members and close purchase loans.
Merrimack Valley Credit Union ($1.1 billion, Lawrence, Mass.) announced a partnership with Edmit, a provider of innovative planning tools and advice to help members make informed financial decisions about college and maximize their college investments.
Maple Federal Credit Union ($37 million, Lafayette, La.) implemented the Middlebury, Vt.-based eDOC Innovations' eDOCSignature to integrate with its FLEX core as its new e-sign service. eDOCSignature allows members to view or sign documents from any location where members can access email.
The Brookfield, Wis.-based fintech provider Fiserv announced Air Academy Federal Credit Union ($639 million, Colorado Springs, Colo.) and Interior Savings Credit Union ($2.1 billion, Kelowna, British Columbia, Canada) selected the DNA from Fiserv core account processing platform. Air Academy will use Fiserv's suite of integrated solutions to improve loan service capabilities for commercial and mortgage businesses, and to facilitate the integration of third-party solutions through the platform's open architecture and APIs. Interior Savings intends to move to an increasingly digital banking environment to streamline operations and enable faster access to new capabilities through the open architecture.
The Sandy, Utah-based credit union core system processor FLEX announced 14 credit unions signed to convert to its system over the next two years. It also converted the following 10 credit unions in 2019: Connect Credit Union ($78.2 million, Fort Lauderdale, Fla.); Kaiperm Credit Union ($72.4 million, Walnut Creek, Calif.); Teamsters Council #37 Federal Credit Union ($58.1 million, Portland, Ore.); Cal State L.A. Federal Credit Union ($52.9 million, Los Angeles); Firefighters Credit Union ($44.9 million, Salt Lake City), Morehead Community Federal Credit Union ($37.1 million, Morehead, Ky.); Molokai Community Federal Credit Union ($26.9 million, Kaunakakai, Hawaii); Health Care Professionals Federal Credit Union ($24.6 million, Richmond, Ind.); New York University Federal Credit Union ($24.1 million, New York City) and Cooperative Credit Union ($17.8 million, Coffeyville, Kan.).
The Costa Mesa, Calif.-based Happy Money, which builds financial tools and services, launched a partnership with Teachers Federal Credit Union ($7.5 billion, Hauppauge, N.Y). Happy Money said this continues to build on the momentum created by its 2019 Series D fundraising of $70 million, led by CMFG Ventures, the venture capital arm of Happy Money's partner, CUNA Mutual Group.
Ascentra Credit Union ($424 million, Bettendorf, Iowa) kicked off the latest round of funding for the Des Moines, Iowa-based CUSO, LenderClose, which developed a proprietary, tech-focused lending platform. Investors in the initial round, Collins Community Credit Union ($1.2 billion, Cedar Rapids, Iowa) and Serve Credit Union ($75 million, Des Moines, Iowa) will double down on LenderClose investments made in 2018.
Meridian Credit Union ($23.9 billion, St. Catharines, Ontario, Canada) selected the Parsippany, N.J.-based Provenir to power risk decisioning innovation including processing, assessing and decisioning credit applications in real-time.
The Glastonbury, Conn.-based digital payments company Payrailz announced the addition of four credit unions to its credit union-sponsored payments CUSO, CU Railz. Unify Financial Credit Union ($3.01 billion, Torrance, Calif.); Evansville (Ind.) Teachers Federal Credit Union ($1.85 billion); Pen Air Federal Credit Union ($1.6 billion, Pensacola, Fla.) and Nusenda Credit Union ($2.5 billion, Albuquerque, N.M.) joined six founding members in partnering with Payrailz to develop new, innovative technologies and experiences.
The St. Petersburg, Fla.-based payments/credit card CUSO PSCU announced TEXAR Federal Credit Union ($344 million, Texarkana, Texas) and Westby (Wis.) Co-op Credit Union ($556 million) joined the cooperative as owners. PSCU will provide credit processing services to both credit unions beginning this fall.
The San Ramon, Calif.-based Lumin Digital, a PSCU company, announced First South Financial Credit Union ($621 million, Bartlett, Tenn.) and Vermont State Employees Credit Union ($842 million, Montpelier, Vt.) each signed multi-year agreements for Lumin Digital's cloud-based platform as the credit unions' digital banking solution for retail and business banking, as well as bill pay solutions. First South aims to launch in June 2020 and VSECU anticipates a July 2020 unveiling.
Mississippi DHS Federal Credit Union ($8.5 million, Jackson, Miss.); Wellness Federal Credit Union ($31 million, Hartford, Conn.) and Methuen (Mass.) Federal Credit Union ($25 million) selected the Lino Lakes, Minn.-based Sharetec Systems' core system. Mississippi DHS' new products and services include online membership, loan applications, bill pay, mobile banking, remote deposit capture and e-notices. WFCU said it expects to improve its digital services and inter-platform communication capabilities; Methuen said it looks forward to updating its data processing systems.
Symitar, a division of the Monett, Mo.-based tech and payment processing solutions provider Jack Henry & Associates, announced Priority One Credit Union ($161 million, South Pasadena, Calif.) is moving to the Episys core, citing the platform's openness to third parties and ability to create cost-saving efficiencies as a key decision driver. Priority One is able to streamline internal processes as well as shorten members' transaction times.
Technology Credit Union ($3.05 billion, San Jose, Calif.) announced it has expanded its commercial banking relationship with the Fremont, Calif.-based Keep IT Simple, which focuses on helping other businesses solve complex IT challenges. Keep IT Simple is now using Tech CU's full commercial cash management suite, including Business Online Banking, Business Mobile Deposit, Fraud Prevention and Account Analysis.
The Islandia, N.Y.-based Teledata Communications, Inc., a consumer loan origination platform provider, announced its long-time customer, Affinity Federal Credit Union ($3.4 billion, Basking Ridge, N.J.), is expanding its relationship by upgrading to TCI's DecisionLender 4, a configurable loan origination system, to underwrite and fund loans in an integrated and efficient process.
The Durham, N.C.-based mobile financial literacy app provider Zogo Mobile had an active 2019, signing more than two dozen credit unions and banks, and last year began production of its Facebook page "Humans of Credit Unions," which displays personal anecdotes from anonymous young adults experiencing financial challenges and successes.
The United Solutions Company CUSO based in Tallahassee, Fla., announced two migrations and three conversions this past quarter. Wave Federal Credit Union ($115 million, Warwick, R.I.) is expecting a Sept. 1, 2020 migration to the hosted DataSafe Core Processing system provided by USC. Nymeo Federal Credit Union ($282 million, Frederick, Md.) recently converted to USC's hosted XP2 core data processing system. Members United Credit Union ($60 million, Albany, Ga.) is converting to USC's hosted XP2 core processing on June 1, 2020. Tri-Valley Service Federal Credit Union ($17 million, Pittsburgh) is converting to USC's hosted XP2 core processing system on Aug. 1, 2020. And Caro Federal Credit Union ($94 million, Columbia, S.C.) is converting to USC's hosted XP2 core processing system on Nov. 1, 2020.