The unprecedented COVID-19 crisis has led to an unprecedented refinancing boom for financial institutions – and a new opportunity for credit unions to attract new members. And while credit union executives are not sure how long the boom will last, the first mortgage market is showing recent signs of growth after steep drops in home sales earlier this year.
Nonetheless, credit union leaders said they are concerned about how potential significant spikes in coronavirus infections during the summer and fall may stem any economic rebound, scaring homebuyers away from the mortgage market. But it may be that fear and uncertainty that is driving consumers to refinance their homes to strengthen their financial position should someone in their household become jobless or contract the highly contagious and deadly virus in the coming months.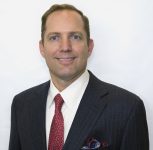 In early May, James Schenck, president/CEO of the $25 billion Pentagon Federal Credit Union in Tysons, Va., said refi applications have soared by more than 300% over last year.
He noted the refi boom is a new opportunity for credit unions to pick up new members.
"We have so many folks calling and inquiring because the capacity in the market and the service at a lot of other financial institutions is dismal," Schenck said. "People don't want to wait 60, 90, 120 days; they want to refinance now, and they surely can work with a trusted partner like a credit union to get it done."
In an April opinion piece for MarketWatch, he lambasted JPMorgan Chase, U.S. Bank and Wells Fargo when they tightened their credit standards for mortgage and home equity loans.
"They're worried, apparently, that Main Street Americans can't be trusted with credit. I beg to differ: In the Great Recession of 2008, big banks closed their doors on many middle-class Americans. Credit unions did not," Schenck wrote.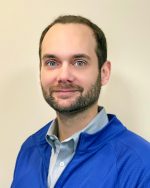 At the $328 million Ocean Financial Federal Credit Union, Director of Lending Dan Goosk said the Oceanside, N.Y.-based credit union has closed more than $30 million in refinancing loans since March 1, a record for the credit union with just two branches and a faith-based membership of more than 14,000.
While some transactions can be done remotely, others require "wet signatures" from people actually putting pen to paper, he said. In those cases, they have hosted borrowers, title agents and lawyers in separate offices within a branch to physically separate the parties, as Goosk shuttled paperwork back and forth.
"We've heard from a couple of [new] members coming from big banks that the customer service is not really where it should be, and it's gotten worse," Goosk said. "That's one of our strong points. It's always been customer service and that's what really separates us."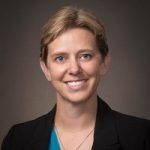 Kristin Nesbitt, vice president of mortgage lending at the $3.8 billion Summit Credit Union, said she has seen a three- to four-fold increase in refi applications from what the Cottage Grove, Wis.-based cooperative saw last year, but is not sure how long the refi boom will last even if interest rates remain low.
"I do anticipate interest rates to stay low for the rest of 2020, but there is still great uncertainty only because we don't know if there is going to be a second or third wave of COVID," Nesbitt said. "There are going to be some long-term impacts, but we don't know how big those impacts are going to be yet."
At the end of May, the 30-year fixed-rate mortgage, at 3.15%, hit its lowest level since Freddie Mac has been keeping track of mortgage rates for nearly 50 years; the fixed rate for a 15-year mortgage was 2.62%. The low mortgage rates have been accompanied by a $70,000 decline in the average loan size for refinance borrowers this year, meaning a broader base of borrowers are taking advantage of the record low-rate environment, which will benefit the economy, according to Freddie Mac.
The Mortgage Bankers Association stated on May 27 that although refinance activity has been flat recently, it is still 176% higher than it was last year. Compared to the week prior, conventional refinance applications increased 2%, while government refinancing was down almost 7%, the MBA said.
While some consumers are refinancing to make home improvements, Schenck said he believes consumers are putting their financial house in order in case forthcoming waves of COVID-19 create a worst-case scenario.
He received an email from a member who was happy with how smoothly the PenFed refinance process went, and used the extra money to pay off his high-rate credit card and make several payments ahead of time.
"In this particular situation, it seemed like this member was preparing himself, just in case he might get laid off," Schenck said. "He's working now, doing well, but he's getting his financial house in order. We see that with a lot of members. In other words, if you can save several hundred dollars a month on a mortgage payment and pay down some higher-cost credit card debt with another lender, that makes them sleep better at night. This is a great time for all Americans to look across their financial portfolio and then get a lower car loan rate, lower student loan refinance rate or lower mortgage."
While no one really knows how long the refi boom will last, there are signs that the first mortgage marketplace is recovering, which may give credit unions another opportunity to attract new members.
According to the MBA's Market Composite Index, which measures mortgage loan application volume, mortgage applications increased 2.7% on a seasonally-adjusted basis in late May.
"The housing market is continuing its path to recovery as various states reopen, leading to more buyers resuming their home search," Joel Kan, the MBA's associate vice president of economic and industry forecasting, said in a press release. "Purchase applications increased 9% (for) the sixth consecutive weekly increase and a jump of 54% since early April. Additionally, the purchase loan amount has increased steadily in recent weeks and is now at its highest level since mid-March."
While these are positive trends, it's still too early to say whether they will gain any new traction in the months ahead.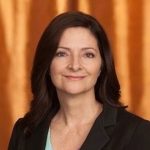 "What we don't know yet is whether these increases are just a pent-up demand because people have kind of been involved for a couple of months, or if people are feeling more comfortable and it's going to continue into Q3," said Tina Powers, COO for CU Realty Services, the nation's largest real estate CUSO based in Scottsdale, Ariz. "When people go out without masks and they all crowd into bars, are we going to have a resurgence of COVID? If we do, then I believe that purchases are going to stay fairly flat, but if we don't, people are going to feel comfortable and then they'll go, 'OK, now is the time to go head in and make a change.'"