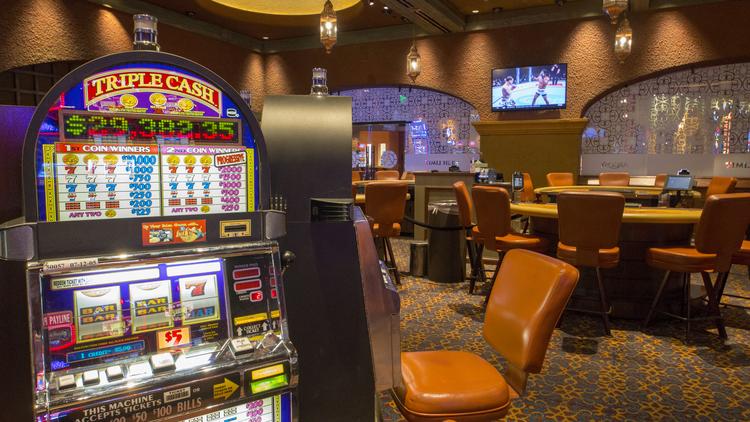 The gaming floor of Argosy Casino Hotel & Spa in Riverside. Last year, Missouri casinos generated $446.5 million in gaming tax revenue.
As gamblers double down at tables in the Kansas City area, local and state governments hit the jackpot in gaming revenue taxes.
The American Gaming Association released its 2019 research survey on the commercial gaming industry. It found that local and state governments nationwide received $9.71 billion in tax revenue from gaming last year. In Kansas and Missouri, casinos contributed more than $550 million in gaming revenue to local and state governments during 2018. Kansas City-area casinos on both sides of the state line reported 2018 revenue of $796 million.
"Year after year, the commercial casino industry has reaffirmed its role as an economic powerhouse in the United States," AGA CEO Bill Miller said in a release. "More people than ever are experiencing the economic and social benefits of gaming in their communities, due in part to the expansion of legal sports betting across the country."
Total gaming tax revenue amounted to $110 million in Kansas, an almost 5% increase from 2017. The four Kansas casinos employed 3,685 people — directly or indirectly — and casino employees earned $139 million in 2018.
Gaming tax revenue in Missouri increased last year by less than 1% to $446.5 million. Still, gaming revenue reigns as Missouri's fifth-largest source of revenue, placing the state ninth in the nation for gaming revenue, according to the Missouri Gaming Association. Missouri casinos employed almost 20,000 people, who earned $884 million in 2018.
Neither the Kansas Gaming Commission nor the Missouri Gaming Association responded to multiple requests for comment.
The Kansas City area, counting both sides of the river, ranked 13th nationally among commercial casino markets for revenue on AGA's survey. AGA surveyed four casinos in Kansas and 13 in Missouri.