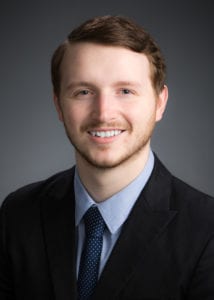 ST. LOUIS, MO – McGrath & Associates has hired Ken Lewis from the Central West End in St. Louis, MO, as project engineer.   He will be working with McGrath's pharmaceutical and healthcare business groups.  Lewis has three years of construction project engineering and estimating experience.  He holds a Bachelor of Science in Construction Engineering and Management Technology from Purdue University Northwest.
ABOUT McGRATH & ASSOCIATES
McGrath & Associates is a 100 percent employee-owned general contractor and construction management firm specializing in commercial, health care, industrial, institutional and pharmaceutical construction projects since 1983. McGrath is ranked among the top 20 largest general contractors in St. Louis by the St. Louis Business Journal and was named 2016 "General Contractor of the Year" by the American Subcontractors Association Midwest Council, an award the company has received six times and has been nominated for 20 times. McGrath is a member of the Associated General Contractors and the St. Louis Construction OSHA Partnership. For more information, call Ken Knobbe at (314) 772-7600 or visit www.mcgrathconstruction.com.
###
Media Contact
Rachel Brown
[email protected]
314.961.9772