BLOOMINGTON — You might say rock gyms are climbing to new heights.
Whether it's the result of the spotlight shown on climbing by the Oscar-winning documentary "Free Solo," the inclusion of climbing in the 2020 Olympics or climbing-themed camps and birthday parties, interest in indoor climbing continues to grow — including in Bloomington-Normal.
"It gives you a sense of confidence but, at the same time, you're scared. It lets you know how to fight that fear and when you do, you feel a weight off your back," said Steven Frederick, who got his start at age 12 at a summer camp at Upper Limits, a Bloomington rock climbing gym where he is marketing and activities manager.
Climbing Business Journal reports that 43 commercial climbing gyms opened in 2017, a record for the most such facilities opening in one year. That doesn't count schools and universities, such as Illinois State University, which has had a 47-foot wall in its Student Fitness Center since 2011 or Unit 5's Evans Junior High School, which got its climbing wall in 2015.
Upper Limits Rock Climbing Gym, a former grain elevator at 1304 W. Washington St., recently remodeled part of the facility it has operated since 1995, after the company moved to the Twin Cities from a converted racquetball court in Peru.
The ropeless climbing featured in "Free Solo," in which Alex Honnold climbed Yosemite's El Capitan, bears little resemblance to what takes place in climbing gyms. But it's enough to get people intrigued.
"After seeing 'Free Solo' and seeing it's going to be in the Olympics, people have jumped into the sport and are sticking with it," said Frederick.
Chris Majerczyk, one of the owners of The Proving Ground, said, "A lot of the people who come in here have seen 'Free Solo.' … People are surprised by how much fun it is."
"American Ninja Warrior," a competition shown on the NBC television network, also has inspired interest.
Majercyzk said, "We've had a couple families submitting audition tapes they made here to American Ninja Warrior."
Upper Limits recently added routes to its 110-foot tall outside wall, repainted the main room, added a waiver sign-in station and indoor signage and repaved its parking lot. The outside wall, among the tallest in the country, gives an incredible view for those who reach its top — if they remember to look.
Much of the climbing takes place inside 65-foot silos that once held grain but now have bolted-on holds.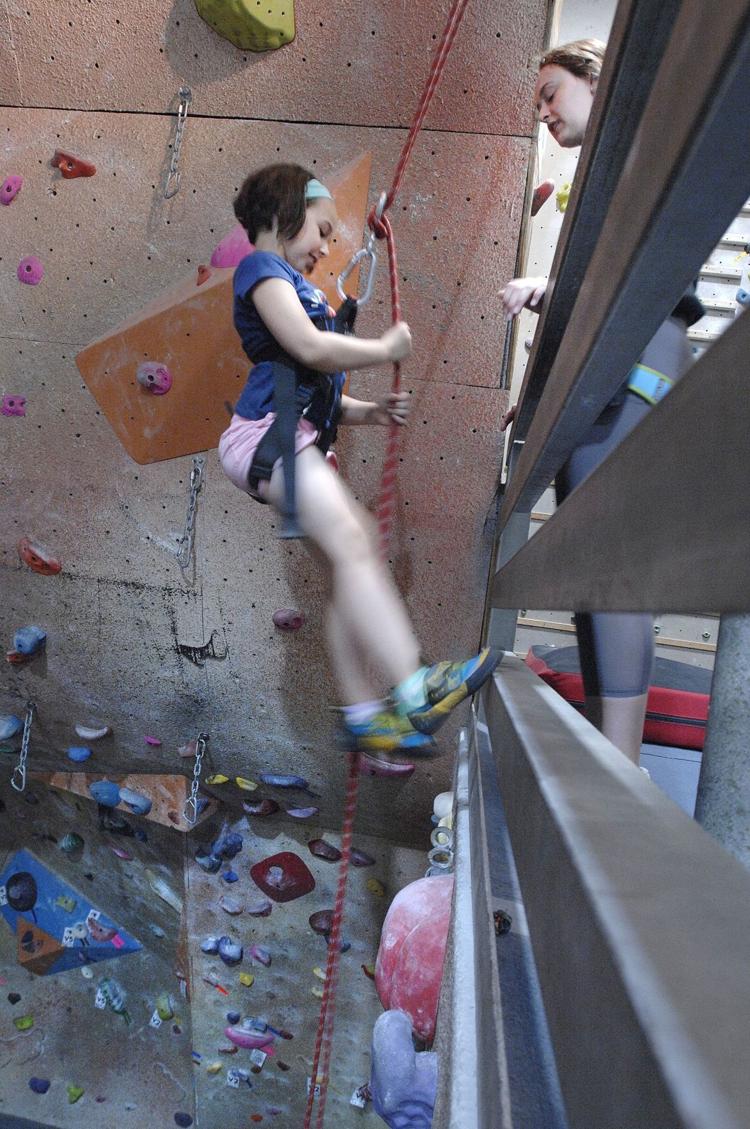 "I think they Olympics will be a big boost for gyms everywhere," said Majerczyk. "It's a really exciting time to own a climbing gym."
Majerczyk said, "It's not the counter-culture sport it used to be," but Frederick said it still appeals to those "who feel like they're outsiders."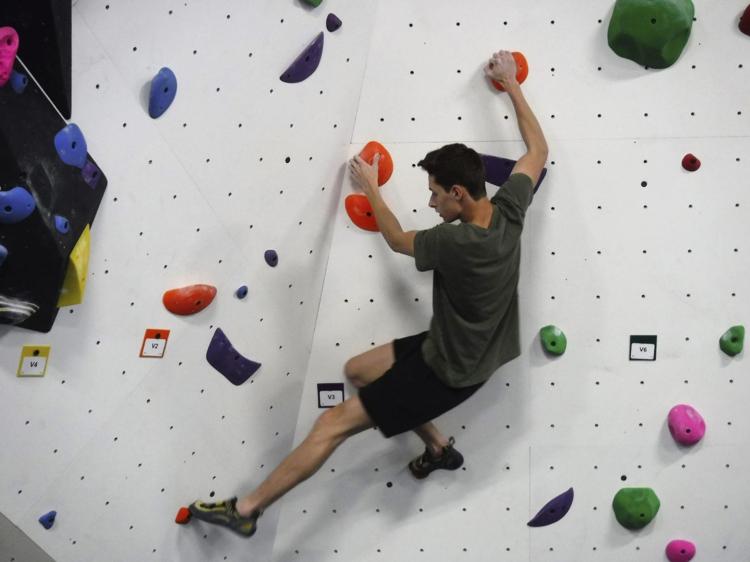 One attraction it has over some team sports, said Majerczyk, is "it's something a family can do together. Everybody is involved," instead of some watching.
Ten-year-old Sam Brown of Normal, who climbs at Upper Limits, likes it because "there are lots of different ways to climb and you can meet a ton of people."
Tenley Livesay, a 7-year-old from Bloomington, touched the ceiling in a silo during a recent summer camp. "It was kind of scary but I liked it," she said.
Wyatt Guyer, also 7 and from Bloomington, was the only other one in the class who reached the top. He admitted it was a little scary but overcame his fear because "I believe in me."
---
Photos: Twin Cities climbers take it to the next level with new walls