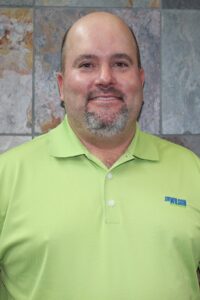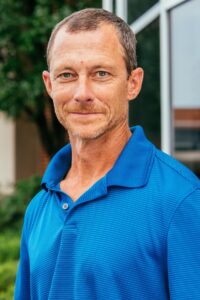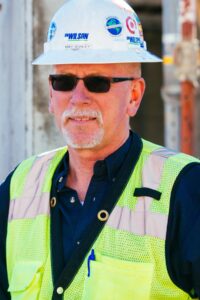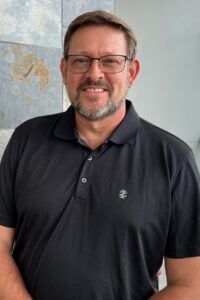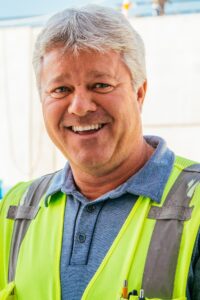 Photos Courtesy of S. M. Wilson
From left: Eric Baumgartner, Craig Cox, Mike Ashley,​ Ryan Phipps, Steve Williams
To save a high-res file of the photo, click on an image above to open the full-size
photo and then right-click to save the file to your computer
ST. LOUIS, MO – S. M. Wilson & Co. has expanded its field operations team leadership by promoting Steve Williams, Craig Cox, Mike Ashley, ​​Eric Baumgartner and Ryan Phipps from Project Superintendent to General Superintendent.
A growing portfolio of work and backlog combined with the firm's efforts to continuously improve and innovate lead to the creation of the positions. 
As General Superintendents, they oversee field operations, including the management of all field staff. Responsibilities include working collaboratively to develop and implement strategies to build successful and effective project teams that are accountable for safety, quality, budget, schedule and client satisfaction.
Williams is a second-generation S. M. Wilson superintendent, joining the firm to work with his father in 1981. He has served as Project Superintendent most recently for projects including the new Godfrey, Illinois fire station, Highland Public Safety Building and retail projects for Target and Von Maur. 
Cox has worked at S. M. Wilson for 25 years. Since joining the firm, he has worked on many PreK-12 education and retail projects. He is currently overseeing several Target remodels and Dry Goods buildouts as well as renovation and addition projects for Fox C-6 School District in Arnold, Missouri. 
Ashley joined S. M. Wilson in 2004. He has served as a project superintendent and field operations director on more than $170 million in projects for Ladue School District. 
Baumgartner joined S. M. Wilson in 2014 as a project superintendent. He has 30 years of experience. His work at S. M. Wilson has included several projects at Blessing Hospital in Quincy, Illinois. Baumgartner will be overseeing work for Edwardsville Community Unit District 7 Schools and Target. 
Phipps joined S. M. Wilson in 2022 as a project superintendent. With more than 30 years of industry experience, he has primarily focused on higher education and infrastructure projects up to $105 million. Phipps is currently working on the CDB EPA office renovation project. 

ABOUT S. M. WILSON & CO.
S. M. Wilson is a full-service construction management, design/build and general contracting firm with headquarters in St. Louis and offices in Edwardsville, IL and Cape Girardeau, MO. Founded in 1921, S. M. Wilson is dedicated to going above and beyond expectations for their clients by putting people first. The 100% employee-owned company is one of the leading construction management firms in the Midwest. Areas of expertise include K-12 education, commercial, healthcare and industrial projects. For more information, visit www.smwilson.com.

#  #  # 

Media Contact:
Rachel Brown
[email protected]
314.266.7035