NORTH ST. LOUIS COUNTY • Police departments across the country are having trouble filling open positions. So the Ethical Society of Police sponsored its first diversity recruitment fair Saturday to get their message out to people interested in police work.
"We're trying to get people interested in law enforcement. We think it is a noble and honorable profession," said one of the recruiters, Capt. Kirk Brueggeman of the O'Fallon, Ill., police department.
About 40 people attended the event at Hazelwood Central High School. They talked to representatives from 10 area police departments, from St. Louis and St. Louis County to Clayton and St. Louis Lambert International Airport.
The focus of the event was diversity. "Our goal is to change the face or improve the face of the police in the area," said Shanette Hall, recruiting officer for the St. Louis County Police Department.
It's not just race. Hall said the departments are looking for diversity in terms of gender, culture, religion and even age. Attendees ranged from as young as 20 to 39 or older.
Lt. James Morgan of the St. Louis County Police Department, who is president of the Ethical Society of Police, said he pitches police work as a way for a community to improve itself. Rather than complaining about problems with the police, people should join the force and work to change it from the inside, he said.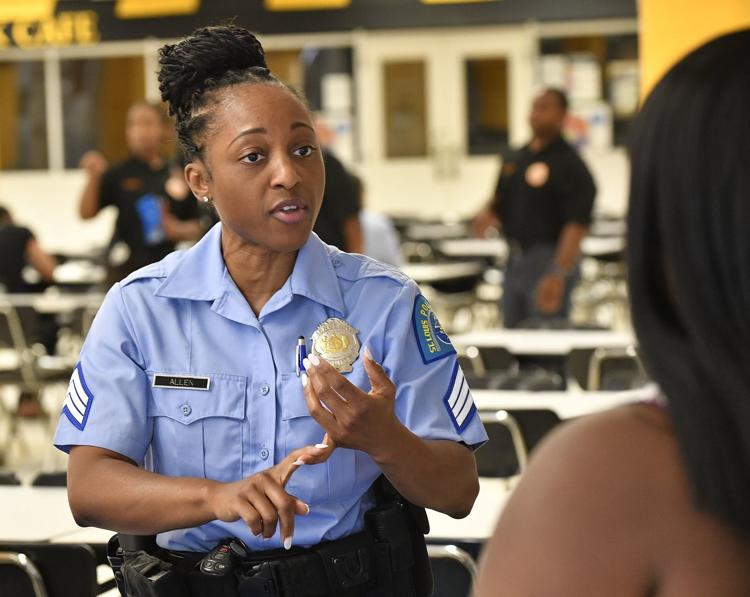 Stephanie Dickson, of Florissant, is a school bus driver for St. Louis Public Schools. She has been thinking about law enforcement for a long time — even as a girl she remembers admiring the authority and the uniforms — and she has recently started studying criminal justice at Columbia College.
For her, law enforcement would be a way to help people.
"I don't like to see people down and out. I like to help them up. To support their dreams of pursuing anything they want to do," she said.
Lamyra Wynn, of Florissant, has a similar reason for her interest in law enforcement: "Working with people and being able to help people. It's something I like to do," she said.
Wynn, who serves in the Army National Guard, spoke with recruiters from several departments. She said she is thinking about starting with the airport police because she would enjoy the relatively laid-back atmosphere.
According to Lt. Ray Rice of the St. Louis County Police Department, the attendees were given a presentation on how to navigate the lengthy application process and tips on making it through. For instance, he said, it was better to admit to previous drug use, which is not necessarily disqualifying, than to be caught lying about it, which is.
The event ended with a reading-comprehension test, the first step in making an application.
And yes, there were doughnuts.
Ethical Society of Police hold Diversity Fair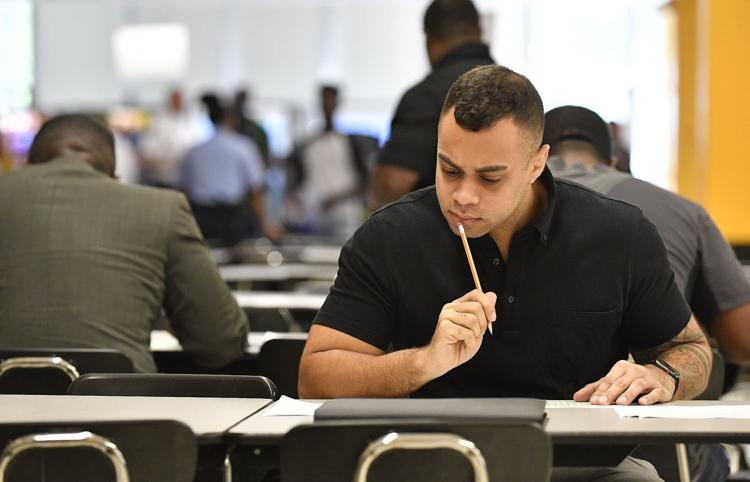 Ethical Society of Police hold Diversity Fair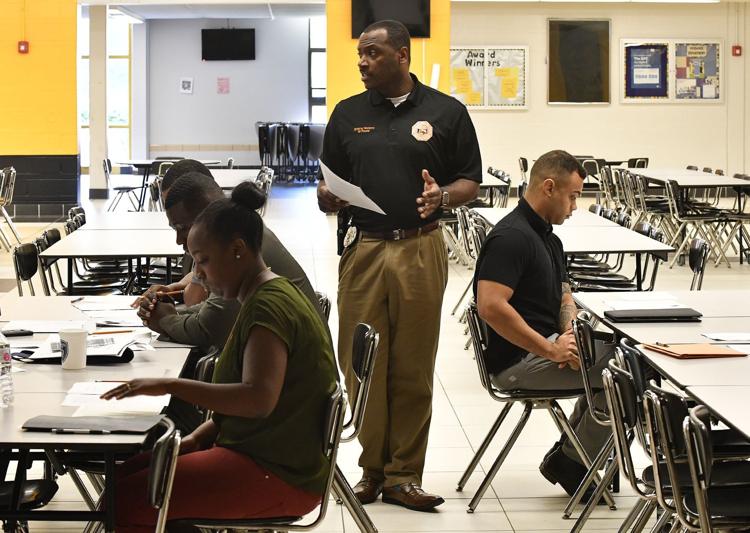 Ethical Society of Police hold Diversity Fair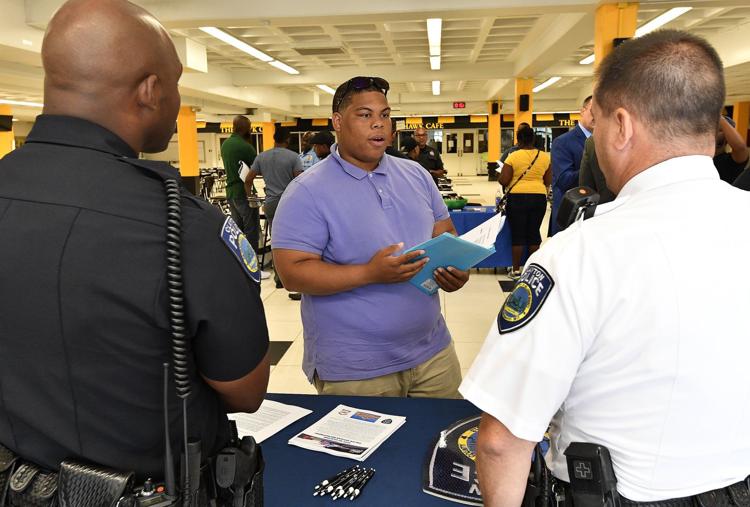 Ethical Society of Police hold Diversity Fair
Ethical Society of Police hold Diversity Fair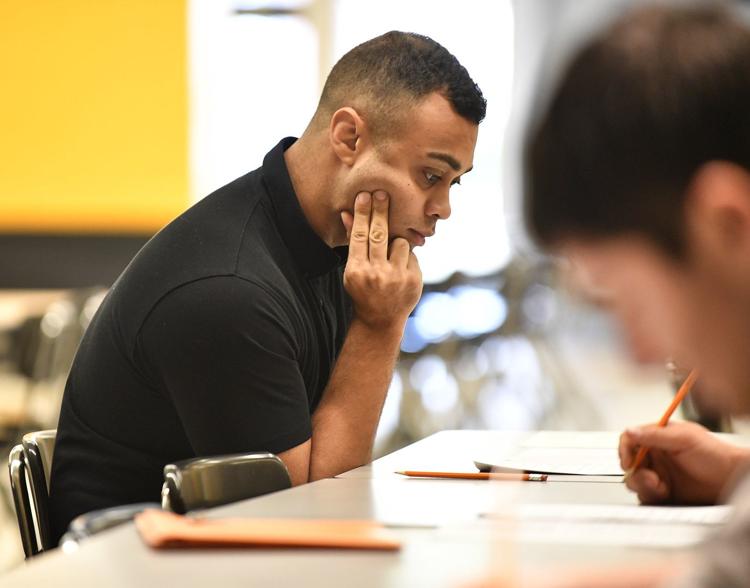 Ethical Society of Police hold Diversity Fair
Ethical Society of Police hold Diversity Fair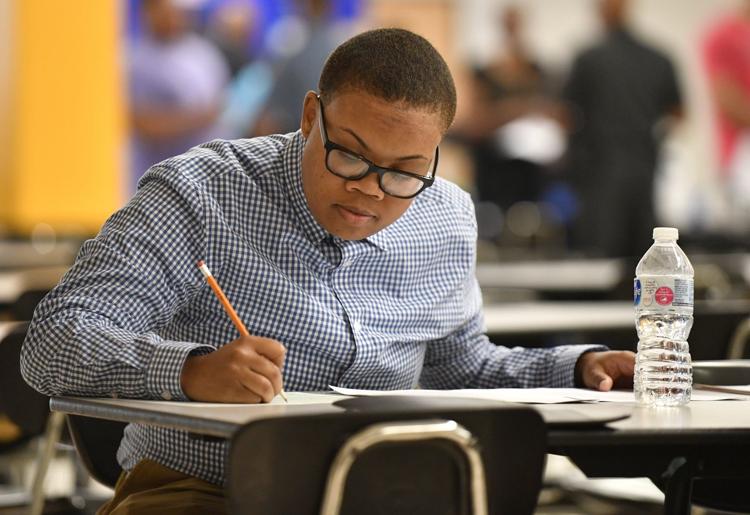 Ethical Society of Police hold Diversity Fair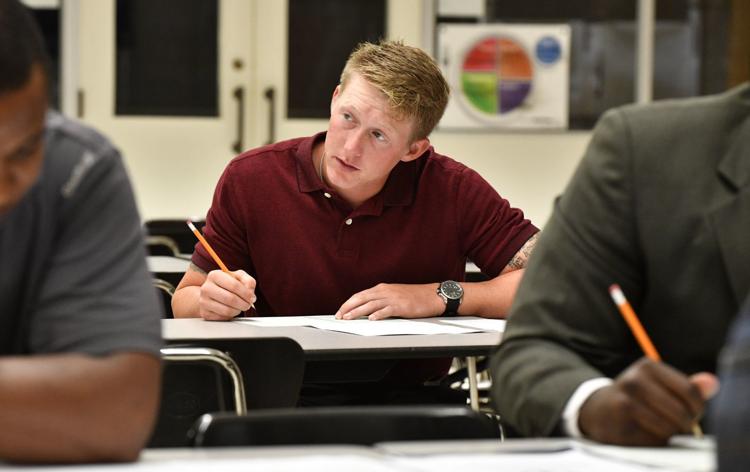 Ethical Society of Police hold Diversity Fair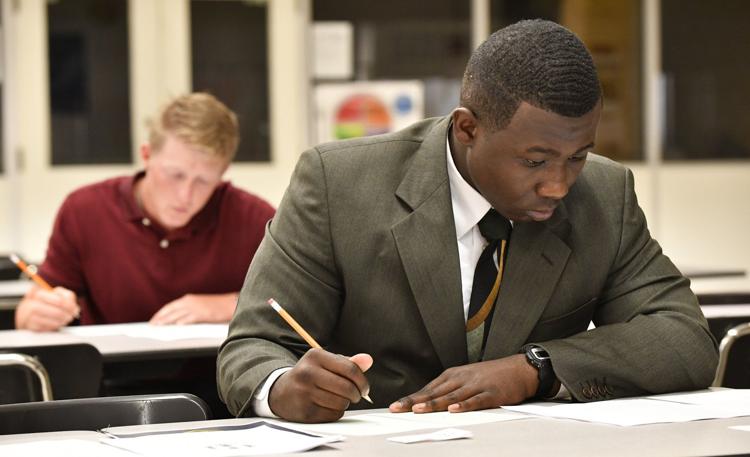 Ethical Society of Police hold Diversity Fair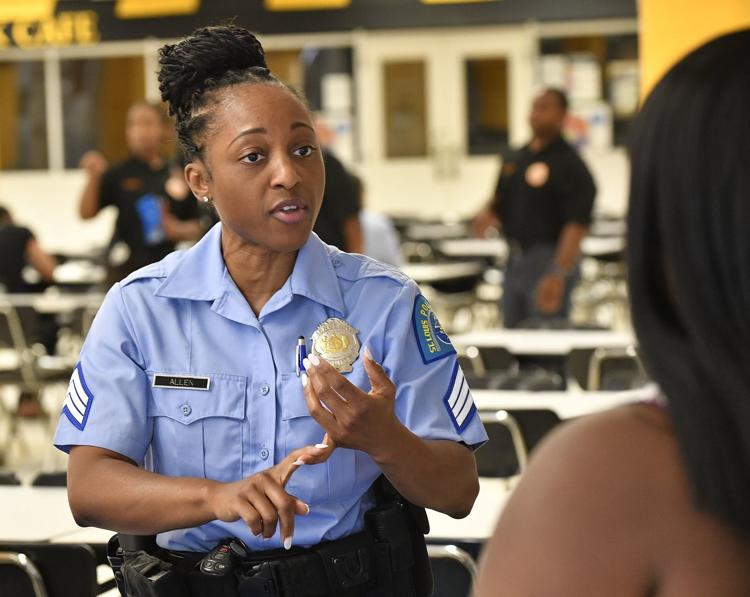 Ethical Society of Police hold Diversity Fair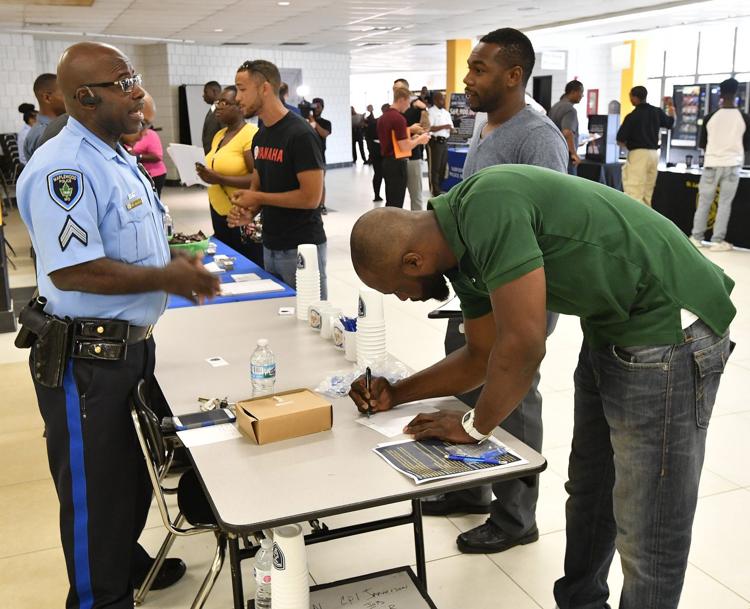 Ethical Society of Police hold Diversity Fair