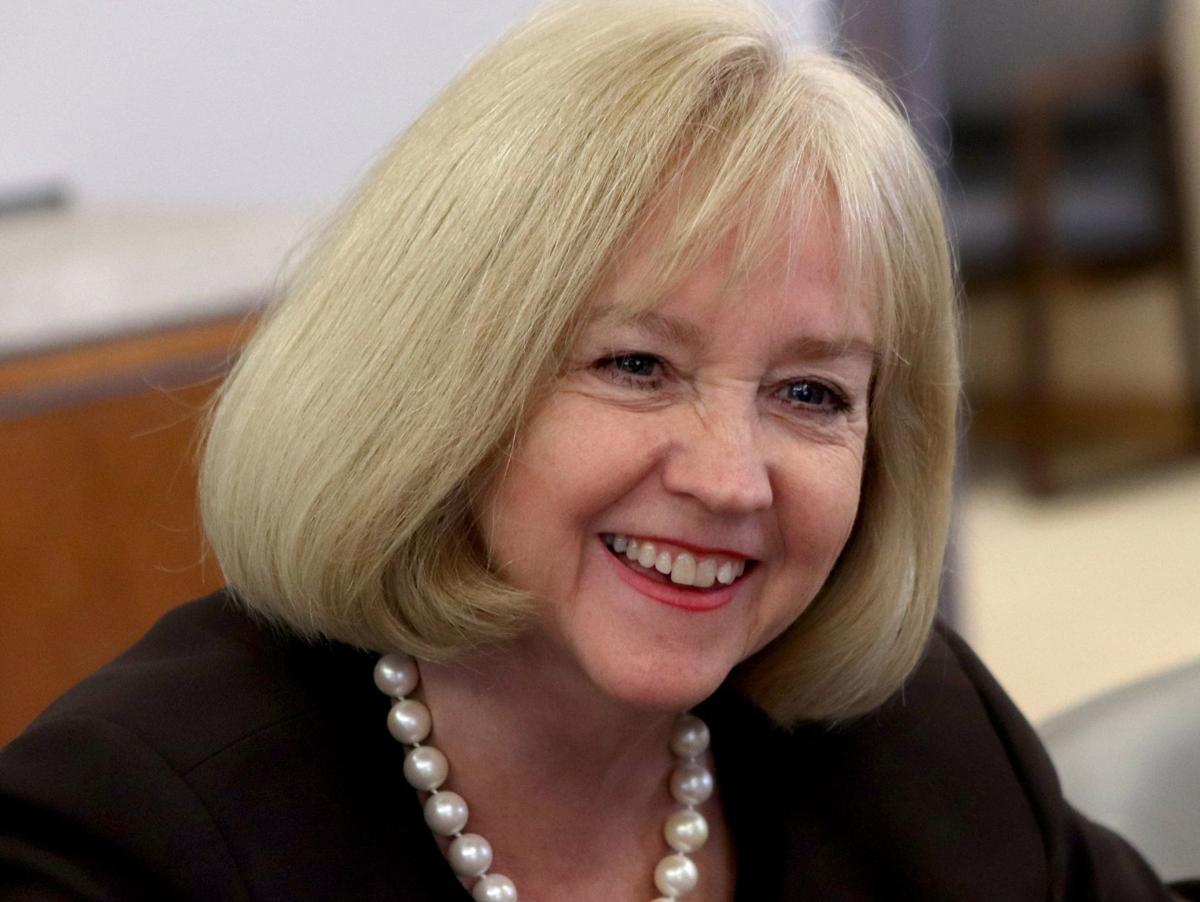 ST. LOUIS — Mayor Lyda Krewson on Wednesday defended a top aide's intervention on behalf of one of the bidders seeking to lease St. Louis Lambert International Airport, calling it a "valid" part of the ongoing conversation about the future of the city-owned airport.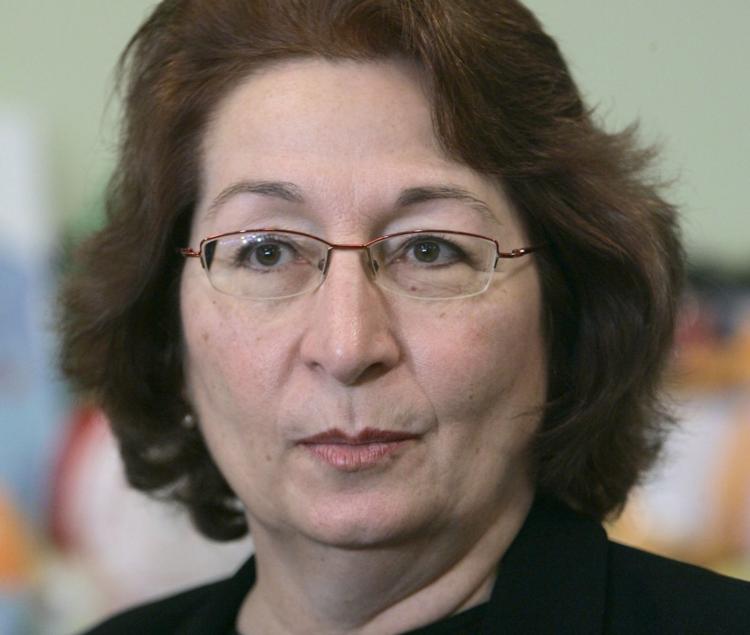 Linda Martinez, during a news conference Tuesday, Jan. 6, 2009, in University City, Mo (AP Photo/Jeff Roberson)
Martinez, the minutes show, argued that "excluding them would send a negative message to the community since they are familiar with the St. Louis area."
STL Aviation Group, which is working with Jeff Rainford, a former chief of staff to former Mayor Francis Slay, includes Los Angeles-based Oaktree Capital Management; Clayco, a construction firm with deep St. Louis ties; and local firms KAI Enterprises, KWAME Building Group and World Wide Technology, among others.
Krewson said Wednesday that Martinez was correct to note the local connections.
"There are a lot of local individuals on that," the mayor said Wednesday after a meeting of the St. Louis Board of Estimate and Apportionment. "I can't even name all the folks."
"And so I think it's valid to say, 'Will our airport, does our airport, need the input of local people?'"
But Comptroller Darlene Green, a vocal critic of privatization, said through a spokesman Wednesday that Martinez's comment reinforced her concerns the process was set up to favor "special interests."
"She's already had concerns that the process was set up for the benefit of special interests and not for the public interest," spokesperson Tyson Pruitt said. "Beyond that, if there is anything that can damage the public's faith even further, it has to be at least reviewed."
STL Aviation Group wasn't among eight groups the city's lead consultant, Moelis & Co., recommended, based on the minutes obtained by the Post-Dispatch.
Krewson on Wednesday said she did not have access to closed records of the Airport Advisory Working Group. While she regularly meets with Martinez to talk about the privatization process, she did not have a conversation about Martinez's comments in the closed meeting until after reading the Post-Dispatch online report Tuesday night.
"It's my understanding that the working group has been working really hard to try to figure out, to take these responses from 18 down to 11, and then to figure out, well, should it be 11, or should it be 10, nine, eight or six — and so this was a discussion about that," Krewson said.
Pruitt said Green supports a bill advanced by the St. Louis Board of Aldermen to require a public vote on privatizing the airport.
"In terms of Ms. Martinez's comments about how it would look since this one group knows St. Louis so well, what would look best in terms of the public is letting the people of St. Louis make the decision," he said.
The working group on Tuesday was expected to announce which bidders were advancing to the next round and to issue a formal request for proposals. But the group delayed the vote after a two-hour closed-door meeting. The group's chairman, city budget director Paul Payne, said the group was still reviewing documents.
The minutes show members were concerned whether Rainford's involvement in the STL Aviation Group bid represented a conflict of interest.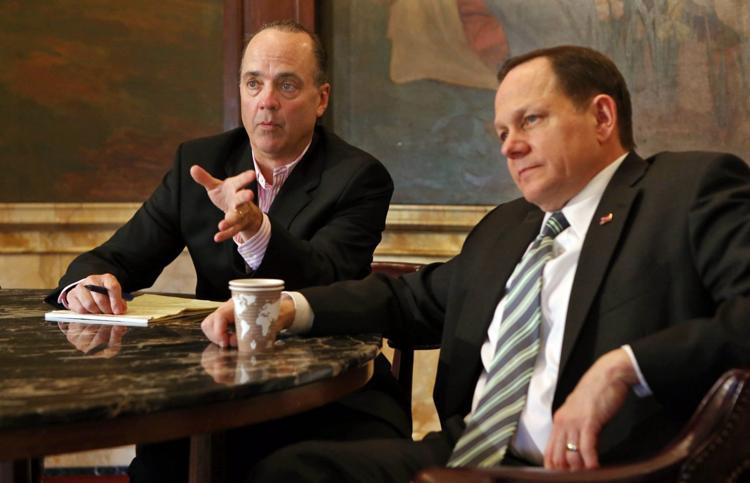 Rainford quit as STL Aviation Group's lobbyist in May, but said he was still working with the group to form the team that would submit a formal proposal to operate the airport.
According to minutes from closed-door meetings Oct. 31 and Dec. 10, Martinez and Deputy City Counselor Michael Garvin both said that Rainford's involvement with STL Aviation Group did not violate the working group's conflict-of-interest policy.
Three working group members voted Dec. 10 to take the position that Rainford's involvement was "an appearance of conflict," according to minutes. Martinez, who is Krewson's designee on the working group, abstained from the vote and suggested STL Aviation Group's bid be advanced.
In May, shortly before Rainford stepped down as STL Aviation Group's lobbyist, Krewson issued a statement that Rainford — and at that time, Slay's involvement with a former bidder — "works to their disadvantage with me" regarding the privatization issue. She said any bidder should be judged by the merits of their proposal.
"Jeff Rainford and Francis Slay's representation does not influence me one iota," the mayor said in the statement, which was issued in response to a column by Post-Dispatch columnist Tony Messenger. "Frankly, it works to their disadvantage with me."
Asked Wednesday whether Krewson considered Rainford's current work with STL Aviation Group a conflict of interest, spokesman Jacob Long said her position is "unchanged."
"This exploration process about the Airport's future is not about who has what lobbyist," Long said in a written statement. "That's not what's guiding us. The Working Group is making decisions solely on what, if any, proposal could potentially get the City and the region a stronger, world-class Airport."
The Airport Advisory Working Group has four voting members: Krewson, Aldermanic President Lewis Reed and Green or their designees and Payne.
The group issued a statement Wednesday through spokesperson LeJuan Strickland, of Metropolitan Strategies and Solutions, that it is "committed to a fair process."
The statement read, in part: "There continues to be a healthy debate among the City Working Group members about the optimal number of respondents to advance to the next stage of the process, but no decision has been made yet. The ultimate decision is that of the City Working Group and not the advisors, who have helped summarize and reflect the views of the City Working Group, advisors and other constituencies in order to facilitate the City's decision-making process. The City and the Working Group remain committed to a fair process."
Union backs privatization
Also Tuesday, the airport privatization effort gained another high-profile backer in the St. Louis-Kansas City Carpenters Regional Council. The union's secretary treasurer, Al Bond, released a recorded message on social media saying "no project could mean more to our region."
"Eighteen companies from around the world want to modernize and update our airport," Bond says. "These plans could mean billions of dollars in investment in our region, in our airport and in the surrounding vacant land. We have an opportunity to make our region's airport world class."
The carpenter's political arm in July 2018 received a $150,000 check from Great St. Louis Inc., a nonprofit affiliated with megadonor Rex Sinquefield, who is funding the privatization study. Earlier this year, it endorsed Sinquefield's other major regional project, the Better Together effort to merge St. Louis and St. Louis County.
The union gave a $125,000 donation to the Better Together campaign in March, but the effort collapsed a month later following the pay-to-play indictment of St. Louis County Executive Steve Stenger, who Better Together's backers were going to allow to become the region's metro mayor.
The Carpenters union joins the St. Louis NAACP among politically influential proponents of the Lambert privatization. St. Louis NAACP President Adolphus Pruitt argues a lease could provide hundreds of millions of dollars to invest in north St. Louis and other distressed areas.