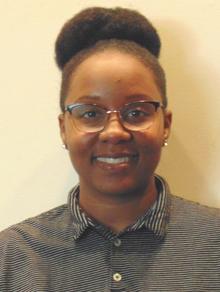 Jasminn Jones
Project Engineer at Kwame Building Group Inc.
EDUCATION:  Alabama A & M University (Normal, AL)
Jasminn Jones joins Kwame Building Group as Project Engineer. She is responsible for managing submittals on the firm's $450 million SSM St. Louis University Hospital project. She also ensures contract compliance, prepares project status reports and assists project management personnel. Jones has 5 years of experience in the construction industry, including an internship with KWAME. She holds a bachelor's degree in Civil Engineering from Alabama A&M University.