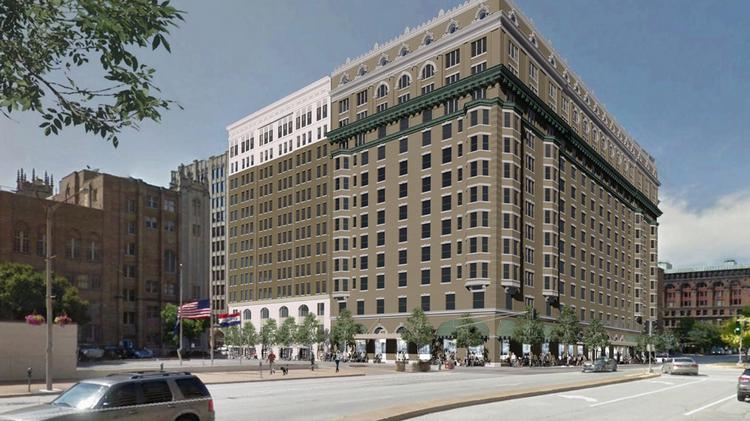 Alterra Worldwide said its $104 million redevelopment of the Jefferson Arms building in downtown St. Louis will kick off in April.
The Dallas-based developer is planning to turn the historic property into a 200-room Marriott-branded AC Hotel with over 200 single-family apartments and ground-level retail. Alterra aims to wrap up the project by summer 2021, the company said.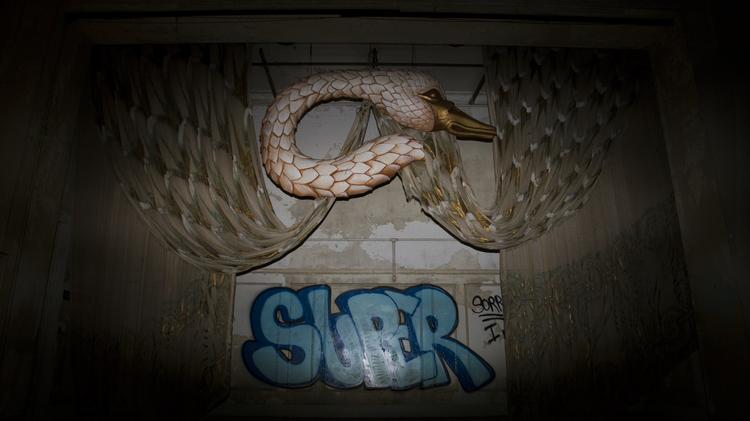 Alterra has tapped GHJ Construction, a California-based unit of Beijing Construction Engineering Group, as general contractor and Kwame Building Group as construction manager. A senior lender has not yet been selected, officials said.Alterra closed on its acquisition of the 13-story, Classical Revival structure in mid-2017. The redevelopment was delayed after the state of Missouri declined to issue it more than $10 million in Brownfield credits this year. The company is in ongoing discussions to have GHJ and its parent company provide the financing, officials said.
St. Louis-based Raineri Construction was attached to the redevelopment but declined to get involved because of Alterra's past performance and approach, Director of Business Development Tony Raineri said in an email to the Business Journal. Raineri did not respond to a request asking for elaboration.
"Tony is a fine man. He is simply misinformed. I personally would never speak on someone's back especially after I break bread with them. Am I too naive to expect the same courtesy from others?" Alterra President Mike Sarimsakci told the Business Journal. "Alterra's previous track record speaks for itself. Facts are facts. Rumors are rumors. "
Alterra also invited other St. Louis-area companies to submit a bid for the redevelopment, according to documents obtained by the Business Journal. BSI Constructors, Paric Corp., S.M. Wilson, HBD Construction and Holland Construction declined to do so citing a shortage of workers. S.M. Wilson said it would consider the project under a different contract format.
Because the redevelopment will utilize $17.4 million in tax increment financing (TIF), Alterra has to use at least 25 percent certified minority-owned companies and at least 5 percent certified women-owned businesses. (New rules governing the city's inclusion mandate have not gone into effect yet.)
Subcontractors have till Jan. 15 to submit bids for various contracts. GHJ officials said they are seeking proposals that offer the best value, not necessarily the lowest price.
GHJ worked with Alterra on a more than $100 million redevelopment of Dallas' Butler Brothers building that features a Marriott dual-branded hotel, office space and a 237-unit multifamily component that Sarimsakci said has 93 percent occupancy. Alterra also selected GHJ for its $150 million, 22-story residential tower in San Jose, California. Separately, GHJ Construction is captaining a roughly $68 million construction of the TMC Intercontinental hotel in Houston.
Industry publication Engineering News-Record listed Beijing Construction Engineering Group among the top 50 contractors in the world with $6 billion in annual revenue, 29 global offices and 2,000 employees. The Chinese company built several venues for the Beijing Summer Olympics in 2008.